Hiking trails in the area
Start and finish in the Waldhotel Kreuztanne
Small tour around Sayda (8.7km)
This circular hike with a section on the Kammweg leads through the mountain town of Sayda. From the Waldhotel Kreuztanne on the Alte Poststraße (Kammweg) through the Großes Vorwerk, past the Schwemmteichen and the Kleines Vorwerk (possibility to have a drink and a meal) to Sayda and back via the Cämmerswaldner Straße to the hotel.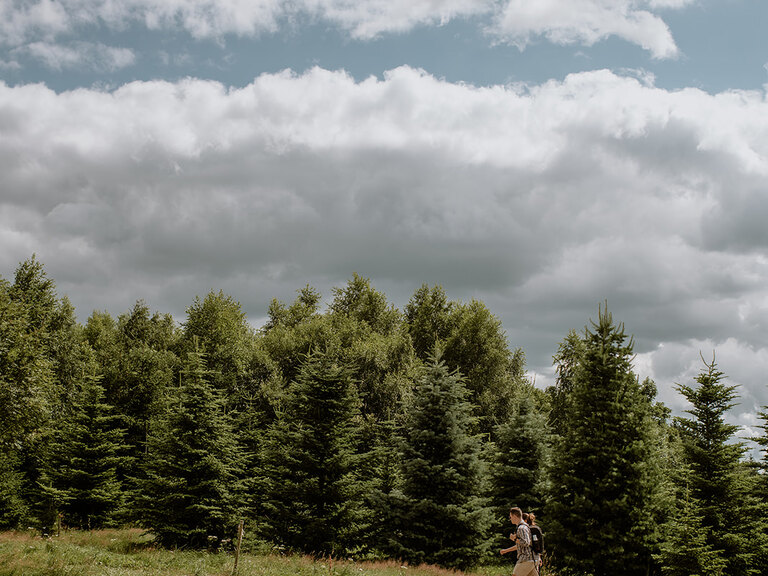 The first German bell path!
Beautiful adventurous hiking trail (approx. 23 km long) with a view of 16 old bells that tell a lot about the cultural history of the Erzgebirge. Fantastic views of valleys and heights.