Kammweg - Hiking in the Nature Park - From Saxony to Thüringen
"Dachs statt Dax"
From Altenberg-Geising in the east Ore Mountains over the highest peaks of the Erzgebirge to the Vogtland to Blankenstein in Thuringia.
285 km of hiking trails in remarkable nature for day hikes or extended hiking vacations. User-friendly markings, 40% near-natural paths, impressive landscapes in the Nature Park and hiking-friendly hosts are the best conditions for your hike on the Kammweg.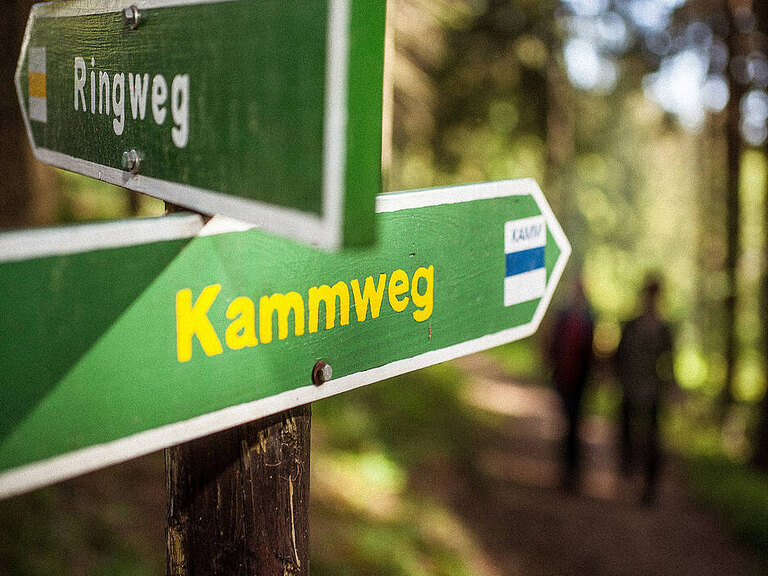 Hike and enjoy
From May to October, the Kammweg invites you to hike in the unique nature and mountains of the Saxon-Bohemian ridge region. You have the choice between one of the most modern large ski jumps in Europe, more than 23 museums and of course the showateliers of the folk art of the Ore Mountains, which are open all year round, countless testimonies of mining, such as tunnels and show mines - and all this directly along the route. Experienced hikers can continue their walk here via the hiking junction directly on the Rennsteig, Frankenweg or Frankenbergweg.